Ok, it might sound obvious but C is for Car. If you've driven proudly away from your local garage in a shiny new diesel recently, it's possible the word #adblue may have just come to your attention.
All new cars must now be compliant with Euro 6 standards for exhaust emissions. In other words their engines must run cleaner than ever before and the amount of harmful chemicals they produce (including nitrogen oxide (NOx, hydrocarbons (THC and NMHC)) has to be within specified guidelines.
That's where AdBlue® comes in. AdBlue® is a clear liquid made up of a Aqueous Urea Solution that when used in a Selective Catalytic Reduction system (SCR) can reduce emissions of these harmful chemicals before they enter the environment. AdBlue® is refilled into a separate tank housed within the vehicle, either next to the petrol cap or in the boot.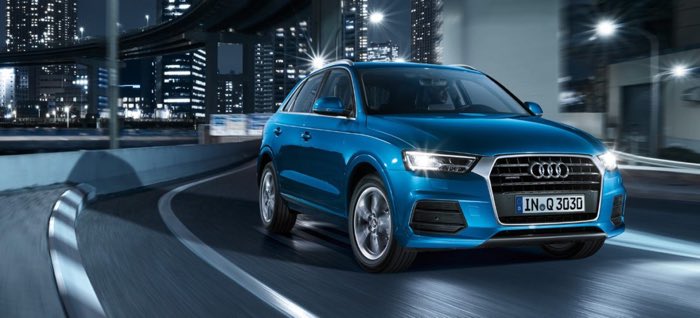 The amount of AdBlue® you will need can vary greatly and we had a report from a driver of an Audi Q3 that in just 5,000 miles he had used 22 litres of AdBlue®. It's also really important to remember to keep AdBlue® levels high as should the car run out of AdBlue® it won't start until more AdBlue® liquid is added.
Here at WavianBlue we supply only the highest quality AdBlue®. Available in a range of sizes from 6X2 litre packs, (handy for fleet managers to keep in their cars), also popular is our 1000 Litre AdBlue® IBC's, ideal for Farmers and Couriers when vehicle downtime is not an option.
We also offer a large range of AdBlue® pumps and accessories to make dispensing as painless as possible. Should you need any advice or help, call our office on 1508 493647 email sales@wavianblue.com