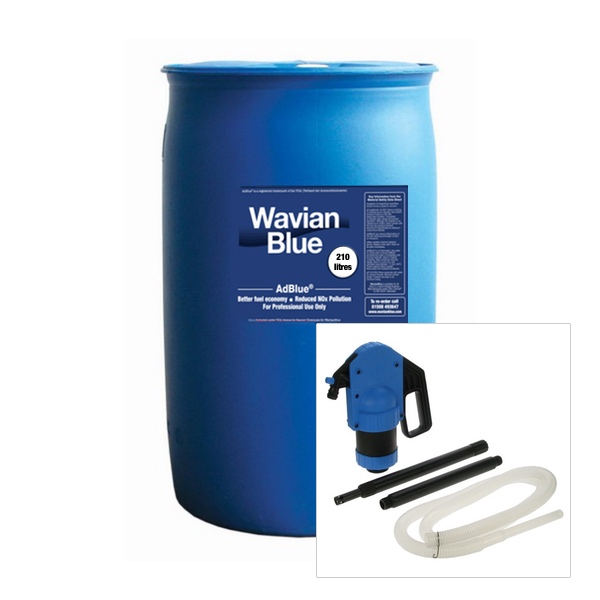 We've made it really easy for new customers to get off to a flying start with WavianBlue, AdBlue® by introducing a range of AdBlue® starter kits that are great value for money. 
Whether you have 2 or 200 vehicles that run on AdBlue® we have the perfect AdBlue® solution for you. For smaller users without access to a fork lift truck our 210 AdBlue® drums are an ideal way to keep your fleet topped up. 
Take a look at our AdBlue® Starter Kit (Basic)
This pack includes 4 X 210 drums of high quality AdBlue® complete with a manual piston drum pump to dispense the AdBlue®. The price for this package is just £410.00 inc VAT and delivery. *** Prices correct as of Sept 2016 and subject to change**.
AdBlue® Drum Starter Kit II
For users looking for a more portable solution than a 1000 litre AdBlue® IBC, we highly recommend using a Suzarra Blue Trolley. The trolley can carry a single 210 litre drum and is fitted with an electric pump. It allows the flexibility to take the AdBlue® Drum directly to the vehicle and dispense without any mess or wastage. 
AdBlue® for sale online at low prices with quick UK delivery from WavianBlue, trusted experienced UK supplier. Wholesale and bulk order enquiries welcome.