M is for Multi-packs
WavianBlue specialises in selling only the highest quality AdBlue®, produced according to ISO22241.D specifications. This quality assurance is vital when it comes to the smooth running of AdBlue® / DEF SCR (selective catalytic reduction) systems. Inferior AdBlue® produced in non sterile environments can cause untold damage to the highly sensitive systems in modern vehicles that use AdBlue®.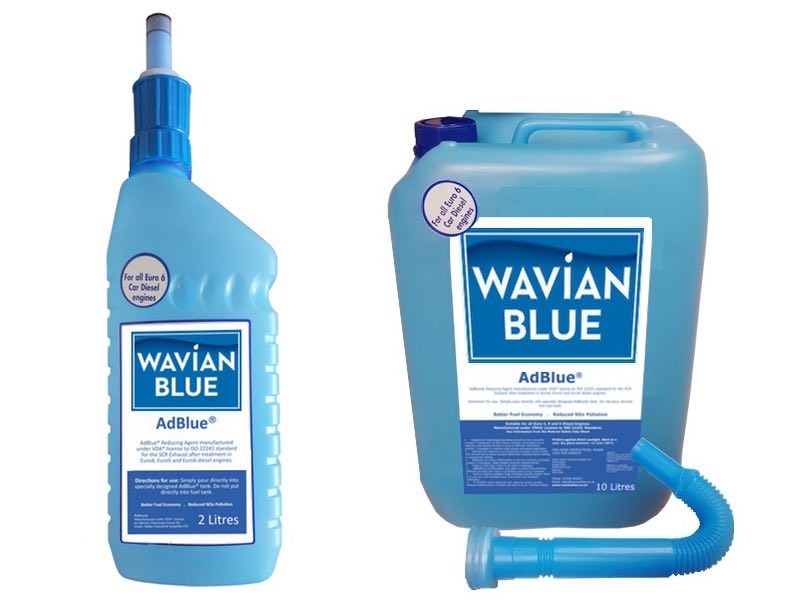 We supply AdBlue® to our customers in a range of different ways, our most popular item is the 1000 litre AdBlue® IBC.
These larger containers of AdBlue® are very suitable for businesses that port a number of vehicles that use AdBlue®. Together with a 4 metre gravity hose kit, these are available as an  AdBlue® Starter Kit.
Another popular item for fleet managers and taxi fleets is to purchase a multi-pack of AdBlue®, essentially a pallet of smaller bottles and containers that enable your drivers to keep one spare in their vehicles at all times.
We have a number of AdBlue® liquid options available to buy in bulk (see below)
AdBlue® Liquid 40 X 20 Litres – 800 litres Total – £623.9 www.wavianblue.com/adblue-liquid-40-x-20-li…
AdBlue® Liquid 60 X 10 Litres – 600 litres Total – £505.44 www.wavianblue.com/adblue-liquid-60-x-10-l…
AdBlue® Liquid 60 X 20 Litres – 1200 litres Total – £861.12 www.wavianblue.com/adblue-liquid-60-x-20-l…
AdBlue® Liquid 90 X 10 Litres – 900 litres Total – £595.84 www.wavianblue.com/adblue-liquid-90-x-10-l…
We also have smaller Car parks available
AdBlue® Liquid 144 X 2 Litres – 288litres total – £769.92 www.wavianblue.com/adblue-liquid-144-x-2-l…
AdBlue® Liquid 216 X 2 Litres (Refills) – 432litres total – £679.68 www.wavianblue.com/adblue-liquid-216-x-2-l…