If you're new to bulk AdBlue® thought it might be a good idea to show you one of our IBC's in action to visualise how a typical set up might work. One of our new customers Tiger Scaffolding obviously have the right equipment to set the IBC up on a strong platform, here you can see the photo they tweeted of one of our IBC's in situ at their warehouse and it looks great!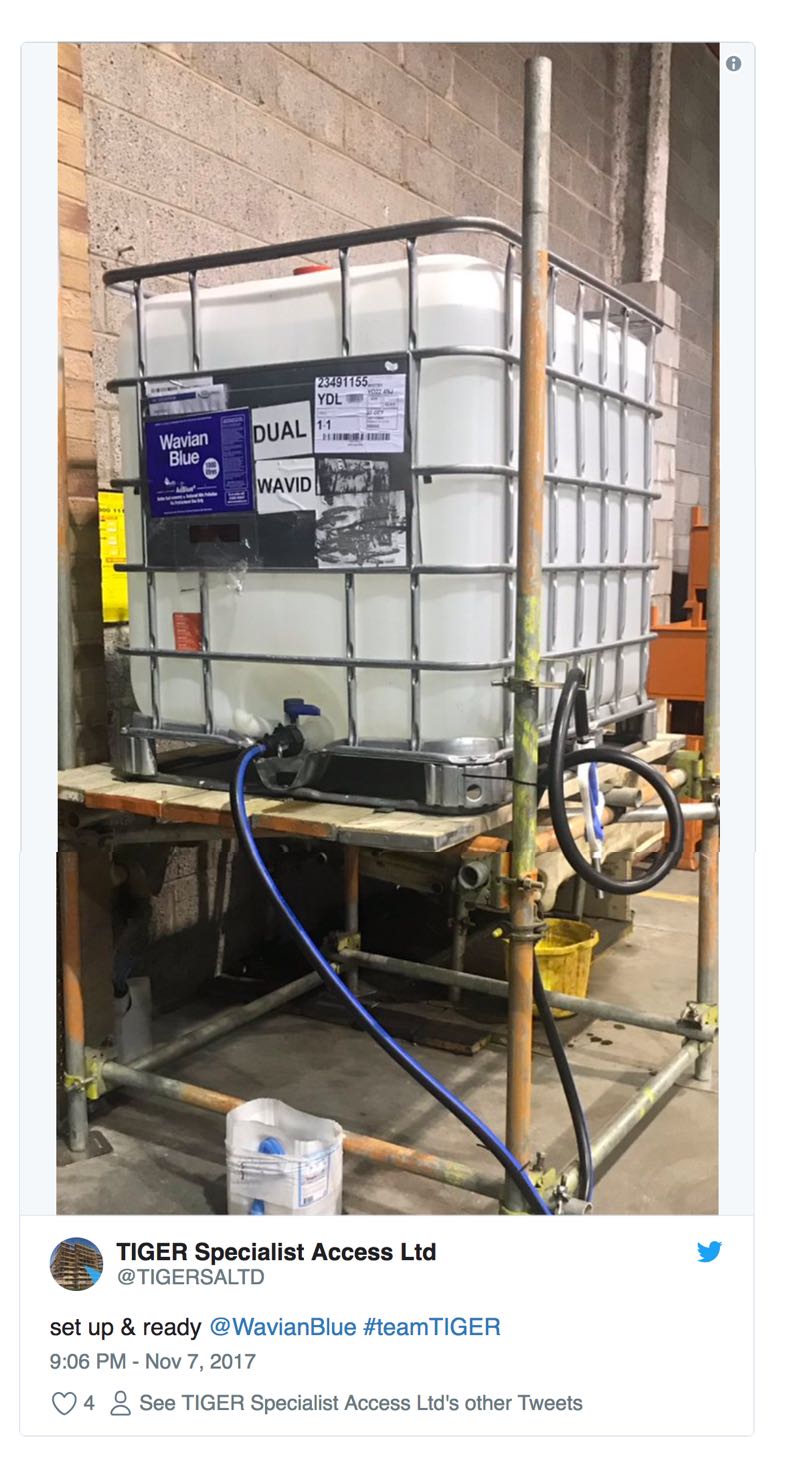 A strong platform is essential as a full 1000 litre of AdBlue® will weigh 1000kg and needs to be securely fixed. The gravity pump works (as the name suggests) by the liquid naturally flowing towards the nozzle through the help of gravity. For those not able to raise up their IBC we also stock a range of electric pumps, both 12v and 240v depending on your preference. You can see the whole range HERE.
Thanks again to Tiger Scaffolding for tweeting the pic!!
SPECIAL OFFER – Save £10 on an AdBlue® Starter Kit – use the code TWITTER2017 at the checkout. Valid until 1st Jan 2018. Current price for gravity hose kit and 1000 Litre AdBlue® £465 including VAT + delivery (£455 with voucher code applied).