We've made purchasing a regular supply of high quality AdBlue® from WavianBlue as easy as possible.
For our customers that maintain a number of AdBlue® ready vehicles the most cost effective solution for their needs is one of our 1000 Litre AdBlue® IBC containers.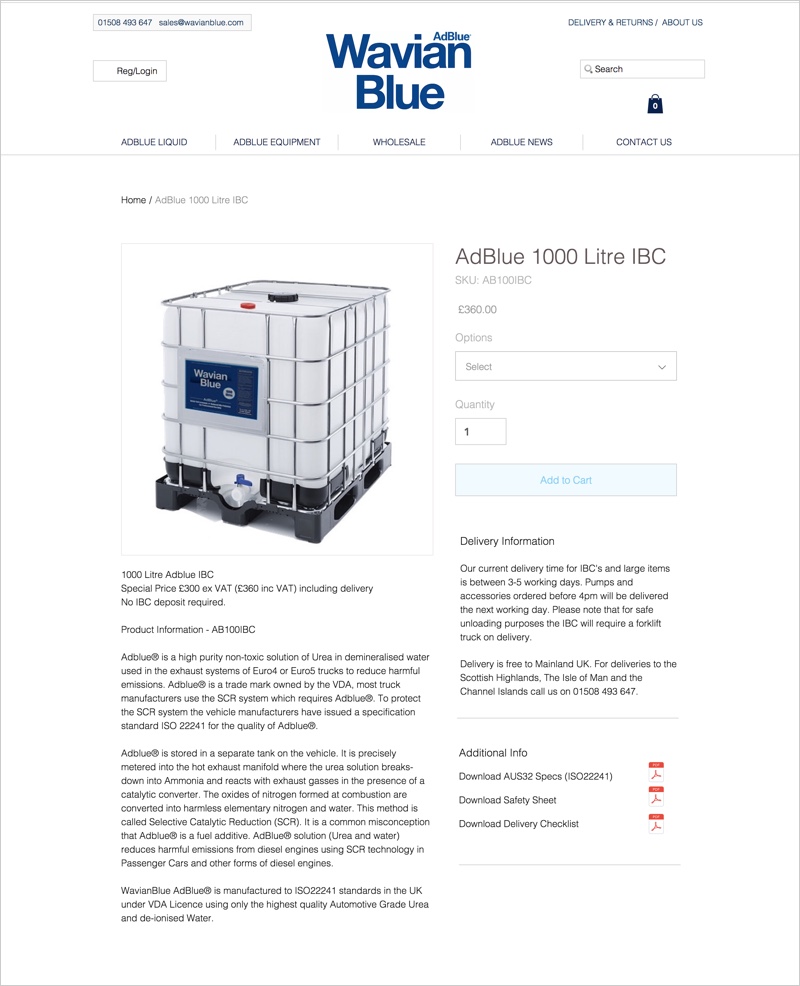 If you are ordering a 1000 Litre AdBlue® |BC please take a moment to read our information sheet.
You can download our information sheet on AdBlue® delivery information by clicking HERE.
It will ensure that your AdBlue® delivery is without problems. The main thing for us is to be able to unload the IBC, so you'll need to have a fork lift available on site in order to remove the container from our delivery vehicle.
We also waive the normal deposit fee for an IBC, but please make sure you have a good look at our information sheet regarding our arrangements for the container. 
Obviously we want you to keep ordering your AdBlue® from us, so normally we would just replace the empty container with a new one, however if that isn't the case we'll simply come and pick up your IBC within 12 months.
As of today our 1000Litre AdBlue® IBC's are currently £360 delivered free in 2-3 days to most mainland UK postcodes (this is subject to change).