Firstly, we would like to take this opportunity to say thank you to all Key Workers and NHS staff keeping this country moving during the current Covid-19 crisis. In terms of our reaction to the situation, all of our office staff continue to 'Smart Work' from home and our fulfilment providers are complying with all Government safety guidelines on social distancing and safe work practices. This also applies to delivery drivers visiting our customers and we understand the importance of these measures in this time of uncertainty.
Unusually this years MayDay Bank Holiday is on a Friday, this is because of the 75th Anniversary of VE Day (the day celebrating the formal acceptance by the Allies of World War II of Nazi Germany's unconditional surrender of its armed forces. Tuesday, 8 May 1945). There will also be a two minutes silence at 3pm.
As a result of the holiday some IBC orders will be delayed by a day and orders that would normally arrive on Friday will now be delivered on Monday. We hope the people working so hard to deliver our products are able to take a well deserved break.
Discount Code
We currently have a discount code that is valid until the end of May. Enter TOPUP10 in the box at the checkout and we will take £10 off an order for an AdBlue® IBC or AdBlue® Starter Kit. This offer is available to new and existing customers, but will be only available to the first 50 customers so don't hang around.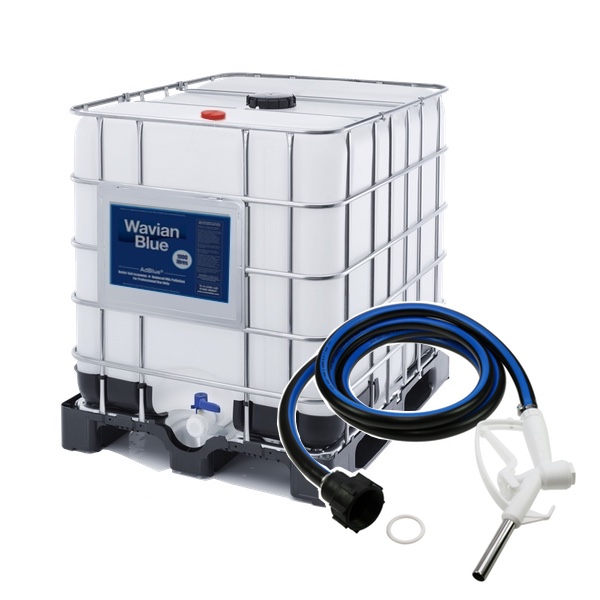 During this period if you have any enquiries about any of our products you may get a quicker response by emailing sales@wavian.net rather than calling our tel (01508 493 647).