Save over £50 ex VAT when you purchase 2 X 1000 Litre IBC's on www.wavianblue.com. As a result of the small price increase we were forced to implement last month (1p per litre ex VAT) we wanted to try and offer our customers the maximum value for money, so as a result this offer is for a strictly limited amount of time.
By saving on transportation costs we have managed to keep the price down to £610 ex VAT. The same 2 x 1000 Litre IBC's of AdBlue® bought separately would cost £660 ex VAT (all IBC orders benefit from free UK mainland delivery*) so it represents great value for money.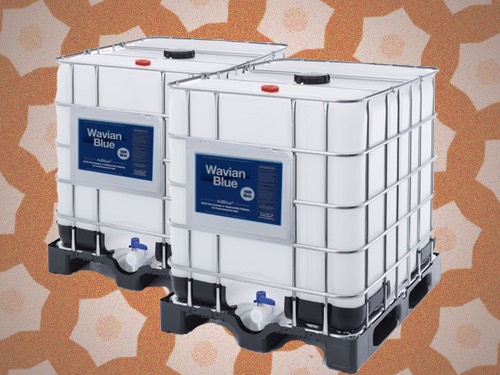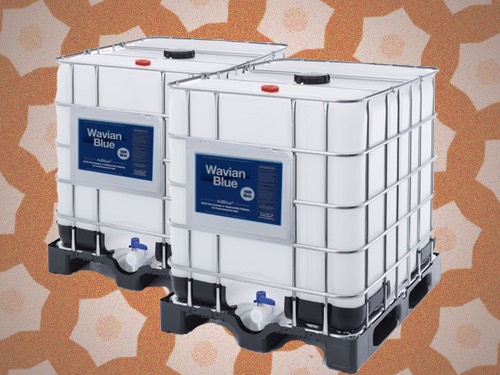 WavianBlue are one of the leading suppliers of AdBlue® in the UK and our speciality is the 1000 Litre IBC. Our customers trust us to delivery high quality, low cost AdBlue® clear pricing without the usual hassle of complicated deposit systems that keep you tied into ever increasing costs.
When you are finished with your AdBlue® simply call us to pick up the empty IBC or order another one and let us know in the notes that you have an empty one to pick up. How easy is that? You DEFINITELY need to have a fork lift truck on site to remove the IBC from the truck when it arrives and some people without their own truck borrow one from a nearby business. We can help with this process by letting you know when we will be there to deliver. For more info on delivery requirements and returns click here >
WE also offer a range of high quality pumps and hoses to aid in removing your AdBlue® from your IBC or 210 Litre drum. If you need any assistance or advice call our team on 01508 493 647 or email sales@wavian.net. If you are new to AdBlue® you may find an AdBlue® Starter Kit can get you going quickly and easily by purchasing a pump or IBC together you will always save money.
The 2 x 1000 Litre IBC offer is for a strictly limited amount of time and we reserve the right to withdraw the promotional price without notice *some isolated areas of Mainland UK may be subject to a small delivery charge.